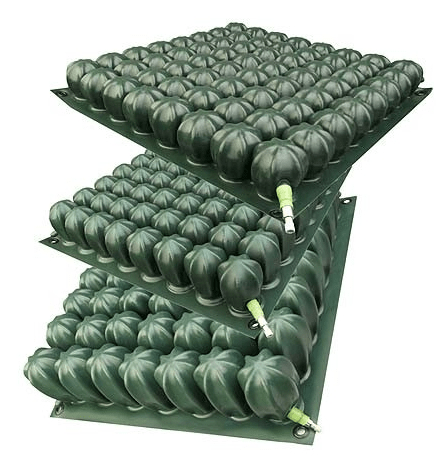 Conform produce high-quality product using natural rubber. Natural Rubber is a renewable 
resource and only low energy expenditure is required for its treatment. CONFORM
®Products are fully biodegradable and require no special disposal measure.
Only the purest rubber is used (24-015 NR green) for the production of the 
CONFORM®Products. This quality is free of allergens and fulfils all demands for a medical 
product nowadays.
Natural rubber maintains it's elasticity even at low temperatures.
Benefits of natural rubber at a glance:
– convenient microclimate
– extreme flexibility
– optimal distribution of pressure
– minimal shear forces
– free allergy seat pad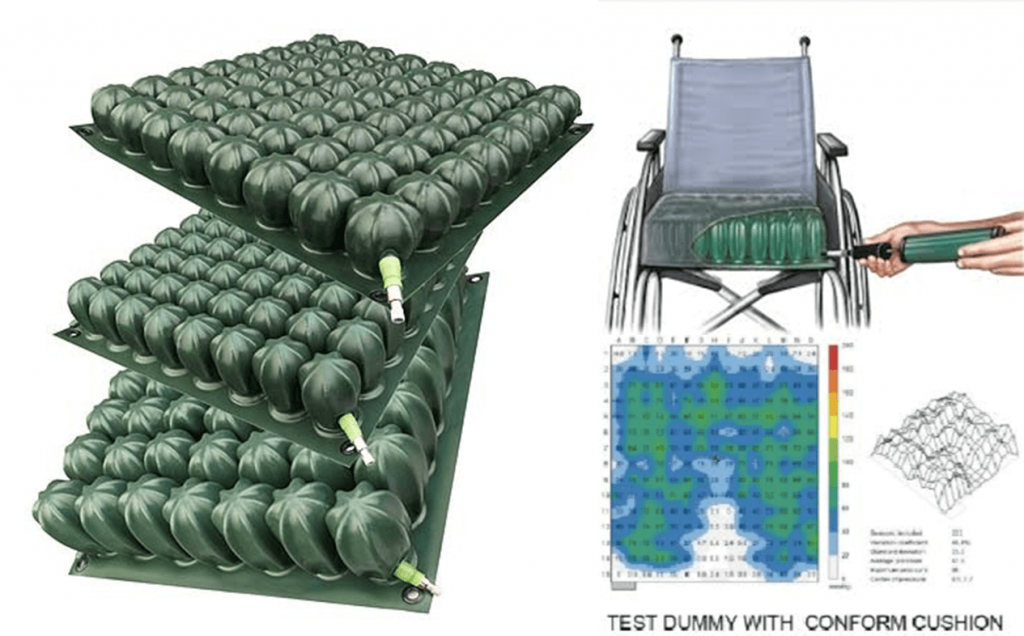 Product Advantage:
Made of non-allergenic natural rubber
Sizes for all wheel-chair measurements
Custom made size on demand
Sea-water-resistant
Cushion and cover can be washed in the washing-machine
Individual applicable cover plates to suppress cells
Made in Germany under strict quality standards
Only the most purest natural rubber is used in the manufacture of CONFORM® Medical Air Cushions to assure acceptable microclimate and allergy free sitting.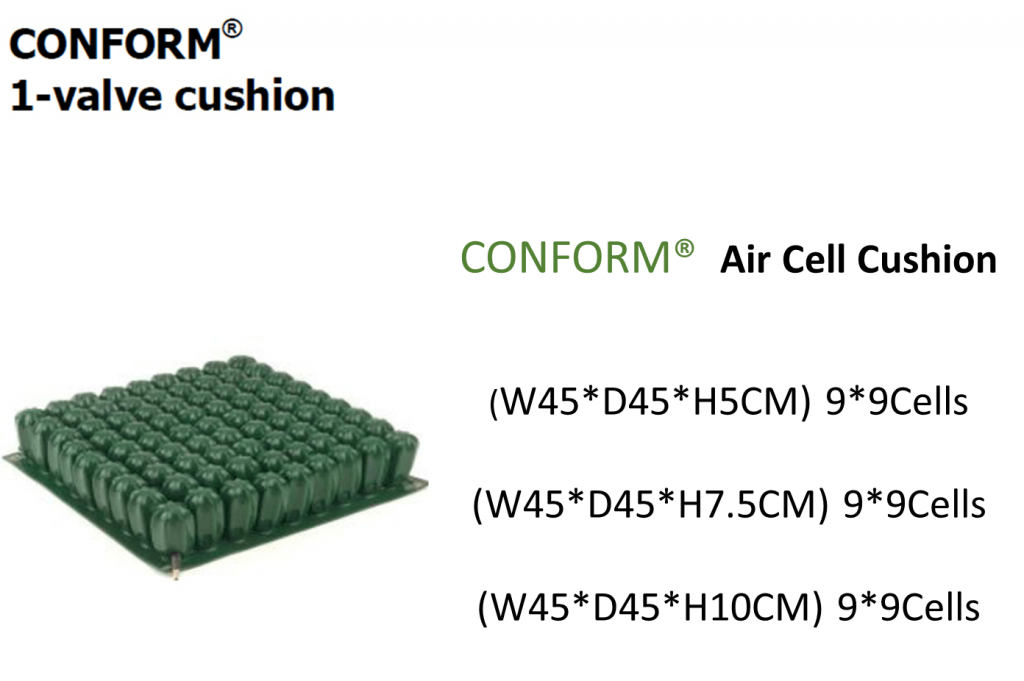 We are able to produce CONFORM
®Medical Air Cushions of:
– all standard seat sizes
– 3 various seat heights (5, 7.5, 10 cm)
– 1, 2 and 4-chamber versions
– as well as tailor made sizes
The 5cm high cushions are mainly used to increase 
seating comfort or as prophylactic cushions.
7.5cm high cushions offer a high standard of seating comfort, but also have a noticeable 
therapeutic effect due the high level of pressure relief.
10cm high cushions serve as an effective instrument in Decubitus Ulcer therapy.
There is a choice whether the seating comfort can be optimized by a 2- or 4-valve cushion.