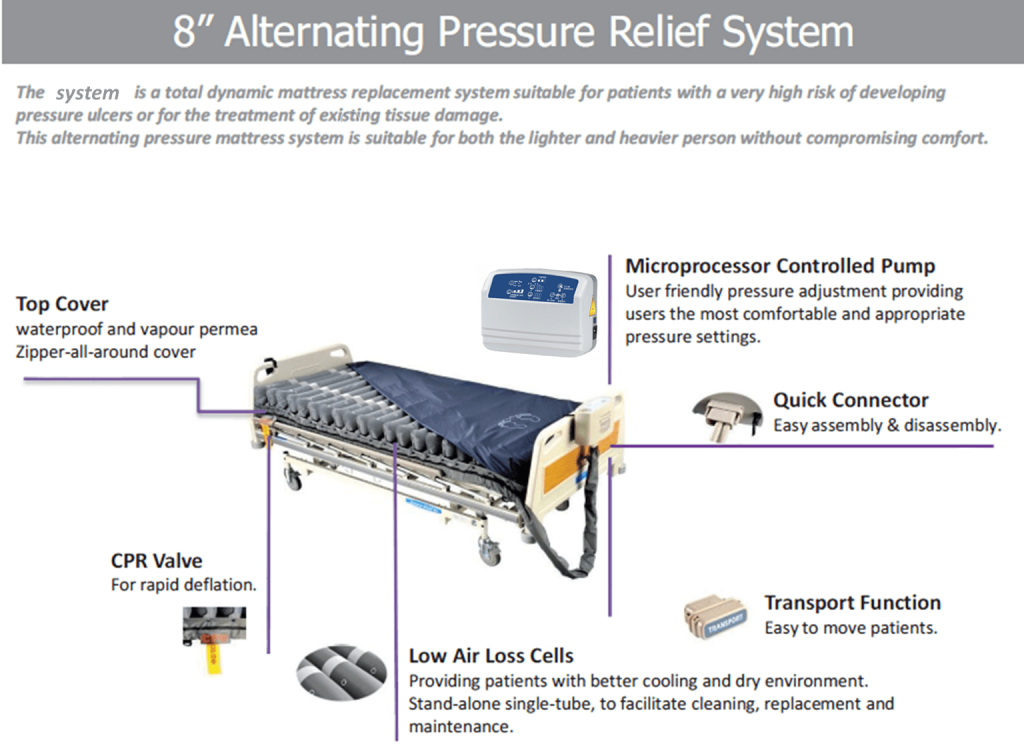 Effects:
Prevent bed sore and pressure ulcer; Relieve sciatica and fibromyalgia.

Help relieve care taker labor.

A must for long term care patient family, nursing homes, and hospitals.

Good companions to recreation facility to create sleep comfort along with luxurious bedroom furnishings.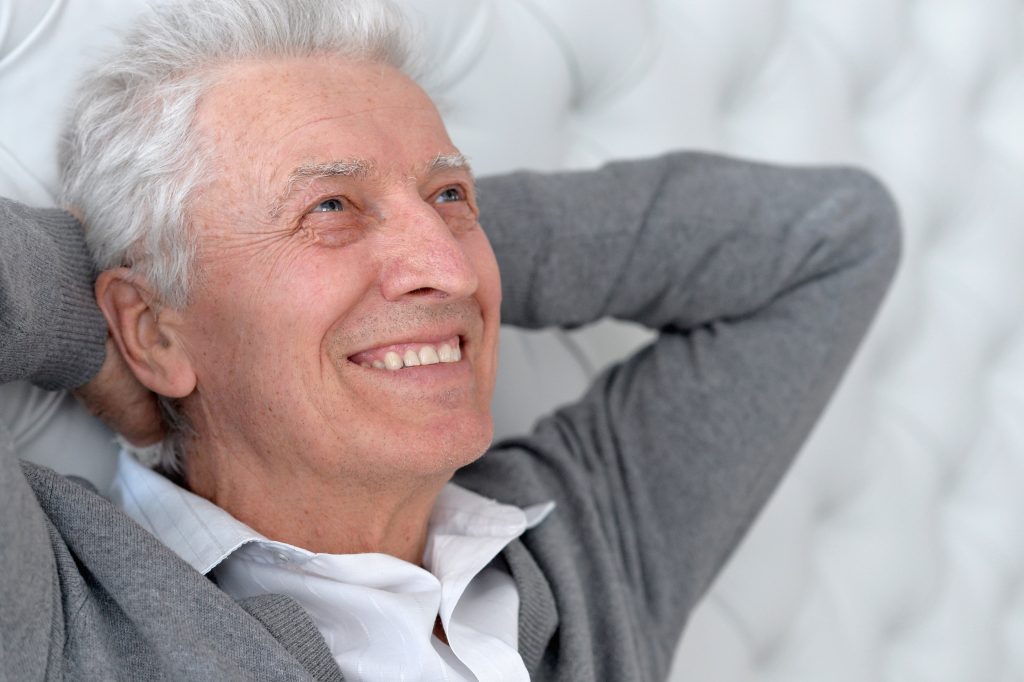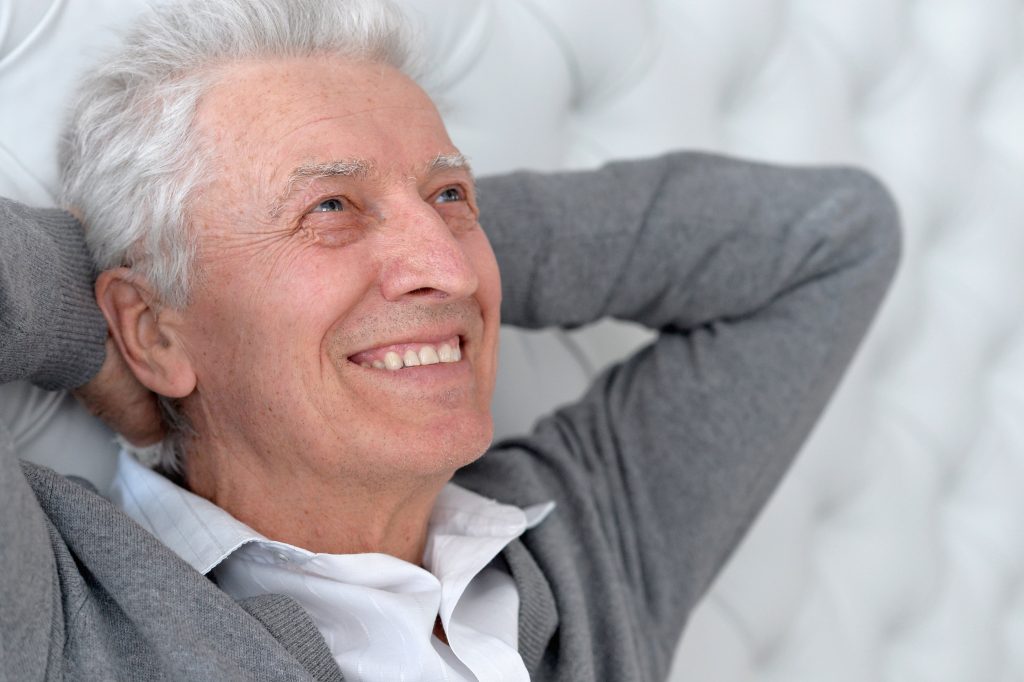 Functions:
An effective alternating overlay/replacement system combined with static physical therapy mode.

By having a series of individual cells inflate and deflate alternatively over about ten- minute cycle, patients receive their adequate pressure relief.

The system can be switched to a static physical therapy mode to reduce the pressure ulcer and fibromyalgia at the interface by means of immersion.

It will also be easier to facilitate all kinds of nursing procedures including dressing changes and patient repositioning at static mode.

An optional silver-ion Nylon/PU cover is also available to increase the antimicrobial effect.

With clear weight indicator reference dial adjustment, it is easy t o use and is recommended for patients at medium risk to high risk of pressure ulcers.